mentoring
Yoga Sequencing:
3-Week Online Course
January 7, 2021 - January 31, 2021

Art & Science of Sequencing Yoga Classes

 
teach-with-confidence
Intelligently Design
Your Yoga Classes
Learn to design transformative yoga classes that are creative, safe and accessible.
The art and science of teaching yoga is creatively expressed in how you craft asana, pranayama and meditation sequences that honor the needs and intentions of the students in your classes.
Your creativity is given form by yoga philosophy, the style of yoga you are teaching, the biomechanics and energetic requirements and effects of the asanas, and by your personal sense of purpose in meaningfully sharing yoga.
In the interrelation of these elements we come to specific practices - sequences of actions - that have different effects depending on how it all flows together.
This brings us to several questions:
What are the essential elements of a complete practice?
How are these elements ideally interwoven to make the practice accessible, sustainable and transformational?
How does one asana affect another asana?
What are the relationships within and between different asana families (standing asanas, back bends, arm balances, etc.)?
Where and how do pranayamas and meditations best fit in for different levels and styles of yoga?
What are the best ways to design classes for a lifetime of yoga?


IN THIS COURSE, WE LOOK CLOSELY AT THESE QUESTIONS AND
HOW TO USE OUR FULL PALETTE OF KNOWLEDGE AND SKILLS TO CREATE CLASSES THAT:
- Are a creative expression of all you hold dear in yoga;
- Resonate with the needs of your students;
- Are safe and sustainable;
- Make the practice accessible to a diverse array of people:
- Make yoga even more deeply meaningful in your students' lives.


Early Bird Price
$259 (expired)
two-columns
EXPERIENCE YOU CAN TRUST
Hi, I'm Mark!
I've been training teachers for over 20 years and I'm here to help you learn how to design the best and healthiest yoga classes for your students.
Designing great classes is one of the hardest yet most important aspects of teaching, inspiring me to teach sequencing workshops globally and to write the Yoga Sequencing textbook. It's a companion volume to my textbooks on Teaching Yoga, Yoga Adjustments, and Yoga Therapy, all in multiple languages and required reading in teacher training programs around the world.
With a deep study of yoga history and philosophy, human anatomy and physiology, social and interpersonal dynamics, and Eastern and Western theories of being and consciousness, I bring a non-dogmatic, accessible, and integrated perspective to my teaching, always striving to make yoga a more refined practice for healthy living, including through well-informed yet creatively designed classes.
This online course brings my teaching to you in a well structured and engaging format that you can do from anywhere in the world, providing you with guidance in developing the knowledge and skills for a lifetime of creating your ideal classes.
Image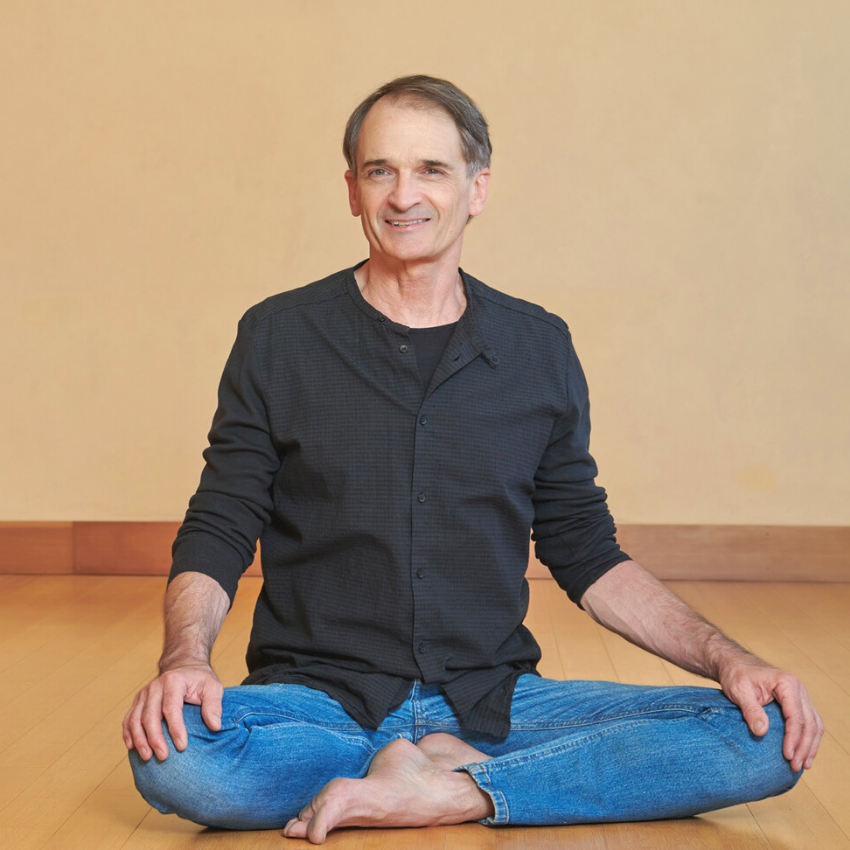 include
Here's what's included in Yoga Sequencing Master Course
World-class training with Mark Stephens

Convenient online learning

11 hours of pre-recorded video lecture

5 hours of live engagement with Mark

4 hours of guided home practice

Online community forum to engage with Mark & other teachers

20 hours of Yoga Alliance continuing education

Printable workbook

Certificate of completion

6-month access to the course
learn
PART 1: THEORY
Welcome & Course Overview

Ancient Ideas & Traditional Approaches

5 Qualities & 5 Principles of Sequencing

Arc Structure of Yoga Classes
PART 2: ASANA DETAILS
The General Properties of Asanas

Interrelations of Asanas Within & Between Asana Families

PART 3: DESIGNING CLASSES
Overview & Engagement

Beginning Level Classes

Intermediate/Advanced Level Classes

Considerations for Specialized Classes (kids, seniors, pregnancy & more)

PART 4: REFINING CLASS DESIGNS
Level 1-2 Vinyasa Flow

Prana Flow for Natarajasana

Classes for Kids

PART 5: CONCLUSION
Live Sequence Critique

Live Q&A

Moving Forward

Final Exam
teach-with-confidence
Course Format
Hybrid model of self-paced study with live interaction
This course is 100% online and offers a blend of pre-recorded videos with live group sessions. If you cannot attend a live session, video replays of the sessions will be available.
Live group sessions will meet online:
Session 1: Welcome (January 7, 11:00am - 12:00pm PST)
Session 2: Q&A (January 21, 9:00am - 10:30am PST)
Session 3: Sequence Critique/Q&A (January 31, (9:00am - 11:30am PST)
This course is designed to be completed in three weeks. You are welcome to move at your own pace throughout the three weeks. Should you need more time, you have until June 30, 2021 (6 months) to complete the course.
COURSE REQUIREMENTS
To receive a Certificate of Completion, you must meet the following requirements:
Watch all the video content & complete the short quizzes (11 hours total)
Attend all 3 live sessions OR watch the video replays (5 hours total)
Take all 3 at-home video yoga classes (4 hours total)
Design a full class sequence and post it to the group forum
Take a short final exam with a passing grade of 80% (exam can be taken multiple times)
learn YA
You will have access to the course for 6 months, from January 7, 2021 to June 30, 2021, to review the content as much as you like AND to complete the course and receive a Certificate of Completion.
The course kicks off on January 7 with a live group session to welcome everyone and engage with Mark. At this time, all of the pre-recorded videos will be available for you to complete at your own pace. You'll also be invited to join our online group forum for further discussion and support throughout the course.
Please note, Parts 1 and 2 consist primarily of Mark lecturing on video. Most of the remainder of the course has various types of interactive learning.
On January 21 we will meet again for a live group Q&A session in which you can ask Mark anything about the course content and sequencing.
After watching the video content, you'll be asked to design a complete class sequence and post it to the group forum. Participants will then be invited to comment and share their thoughts on one anothers sequences.
On January 31, we will meet again online to do a live review and critique of three class sequences. The session will conclude with another open Q&A session to address all your remaining questions.
Following the live session on January 31, you will have access to a short final exam. The exam will be available for you to complete until June 30, 2021. A passing grade of 80% is required to receive a Certificate of Completion. You can retake the exam as many times as needed between January 31 and June 30, 2021.
confidence
WHAT'S POSSIBLE
FOR YOU AND YOUR STUDENTS
Guide Students with Skill & Creativity!
While a few yoga styles insist that they offer the true, original, most effective or otherwise ideal approach, there is no absolutely correct or incorrect class sequence. Rather, different sequences make or less sense in terms of:
How yoga works for different people in various life situations and conditions;
What is being emphasized in a particular style or tradition of yoga;
The intentions of the teacher and the individual students;
Yoga teachers have tremendous freedom in designing and teaching different sequences, freedom that also carries responsibility for ensuring that the sequences are well informed and sensibly designed.
Modern yoga typically approaches class design with either random creativity or preset regimens, with the ends of this continuum potentially problematic for most students. While creativity inspires us and can be a source of discovery, classes designed on a whim can create confusion and lead to injury. While rigid sequences such as Bikram and Ashtanga offer regularity and wonderful opportunities for refinement, they often lead to repetitive stress injuries due to their ill-informed designs.
I offer an approach that falls between the ends of this continuum, drawing the best from each while letting go of their problematic aspects. Thus, in this course I will teach you how to design classes in ways that tap into and integrate your creativity, intelligence, and knowledge of yoga and of your students, empowering you to create the best and healthiest classes.
youngold
WHO IS THIS COURSE FOR?

The Yoga Sequencing Master Course is designed for new and experienced teachers and teacher trainers who are interested in deepening their knowledge and skills for designing transformative yoga classes.
This course will build upon your current knowledge and help develop the skills to teach intelligent sequences that not only inspire and transform, but make the practice safe, accessible and sustainable for a lifetime.
If you struggle with creating class sequences...
If want to learn the essential techniques…
If you desire to learn more about teaching yoga across the various stages of life...
If you love learning and studying the practice of yoga…
If you want to be the best yoga teacher you can be…
The Yoga Sequencing Master Course is for you!
"Mark is extremely good at what he does. I learnt so much in the training and feel much more confident as a teacher."
- J. Moore, London UK
"Mark Stephens has done an amazing job of creating a thorough resource for yoga sequencing. There are classes for beginners, intermediates and advanced students. There are classes for healing the Chakras, balancing the doshas, and for kids, teens, adults and older folks. He takes into consideration the many styles of yoga, including alignment-based and vinyasa. I also appreciated that he gave a careful discussion to whether it is safe to sequence from open to closed-hip poses (no)."
- Michelle, USA
"Mark Stephen's depth of knowledge and ability to transmit this information is a boon to new and advancing teachers alike. His dedication to this practice has helped countless people find their unique way of sharing and spreading the wisdom and knowledge of our beloved yoga. His standards are high and his attitude is egalitarian and encouraging. I'm forever grateful for Mark as a teacher!"
- H. Heimerl
start mentorship
Registration Closed
RECEIVE 6-MONTH ACCESS TO THE COURSE
Early Bird Price
$259 (expired)