hero-books

hero-text
SCHOLARLY. INNOVATIVE. PRACTICAL
BOOKS FOR DEVOTED PRACTITIONERS & TEACHERS
featured-book
FEATURED BOOK OF THE MONTH
Teaching Yoga:
Essential Foundations and Techniques
The most comprehensive textbook on teaching yoga.
Available in multiple languages.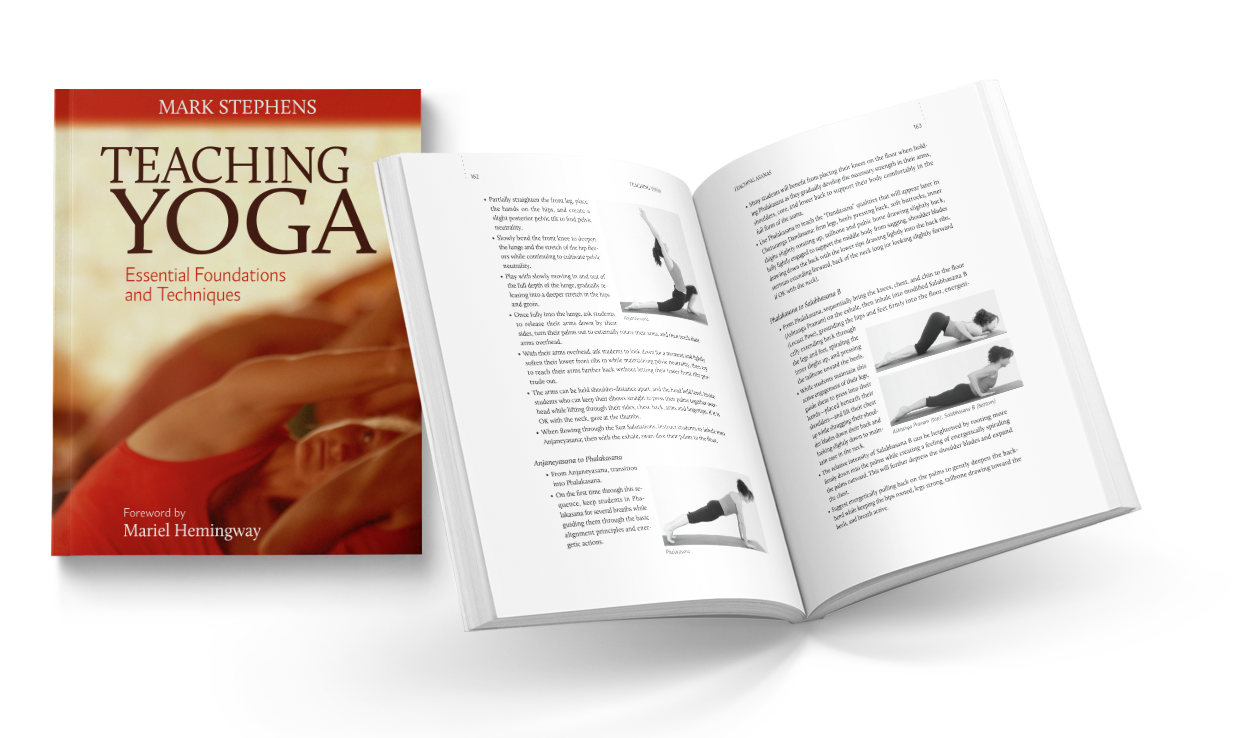 "Whether you're already a yoga teacher, aspiring to be one, or just seeking to deepen your understanding and practice of yoga, Mark Stephens' thoughtful, eloquent, and thorough book would be a valuable addition to your library." — Yoga Journal
Teaching Yoga is the most comprehensive and in-depth textbook on teaching yoga. It gives a broad overview of yoga philosophy, history, subtle energy, body structure and movement before going in-depth on the practical methods and techniques for teaching highly effective classes to a diverse array of students.
This highly accessible book is written to serve a diverse range of yoga teachers rather than those teaching within one style, brand or lineage. Its eclectic perspective encourages teachers to be their creative best in the art and science of teaching yoga.
More Information
generic container
CORE YOGA TEXTBOOKS
Image

generic container
Yoga Card Decks
PRACTICAL TOOLS FOR YOGA TEACHERS
THE YOGA SEQUENCING DECK.
THE YOGA ADJUSTMENTS DECK.
THEORY IN A LITTLE BOOKLET. DETAILS ON THE CARDS.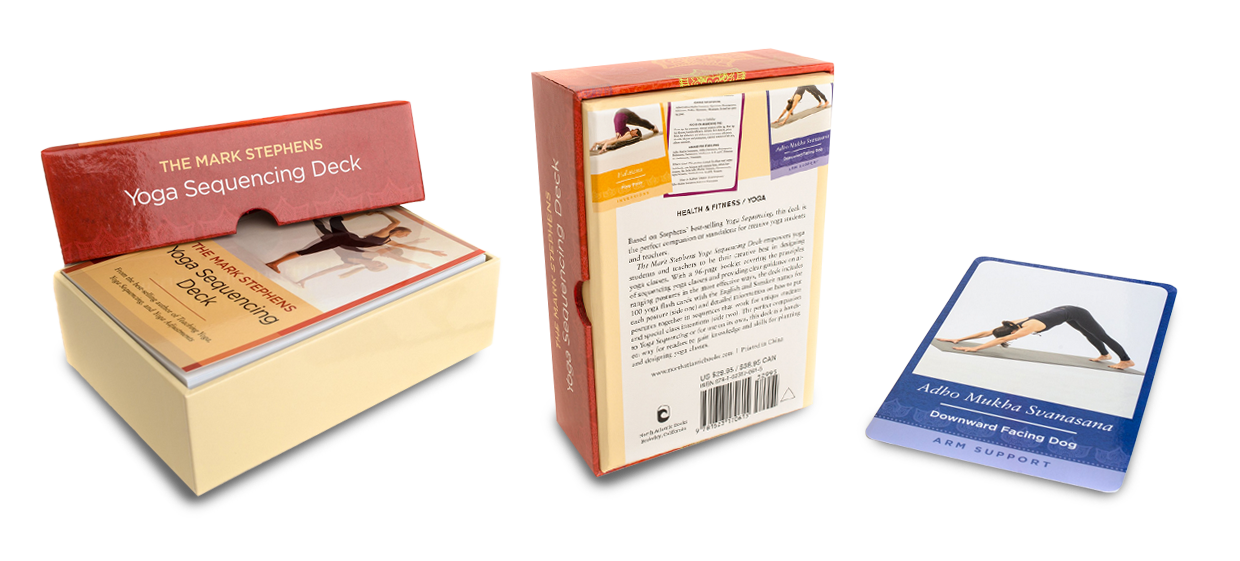 ​
More Information
media
Media
ARTICLES, interviews, book reviews
THIS COLLECTION OF MIXED MEDIA INCLUDES THE "FOR TEACHERS" COLUMNS IN YOGA JOURNAL DEUTSCHLAND AND YOGA JOURNAL CHINA, THE "ART OF ASANAS" COLUMN IN YOGA INTERNATIONAL, AND MORE.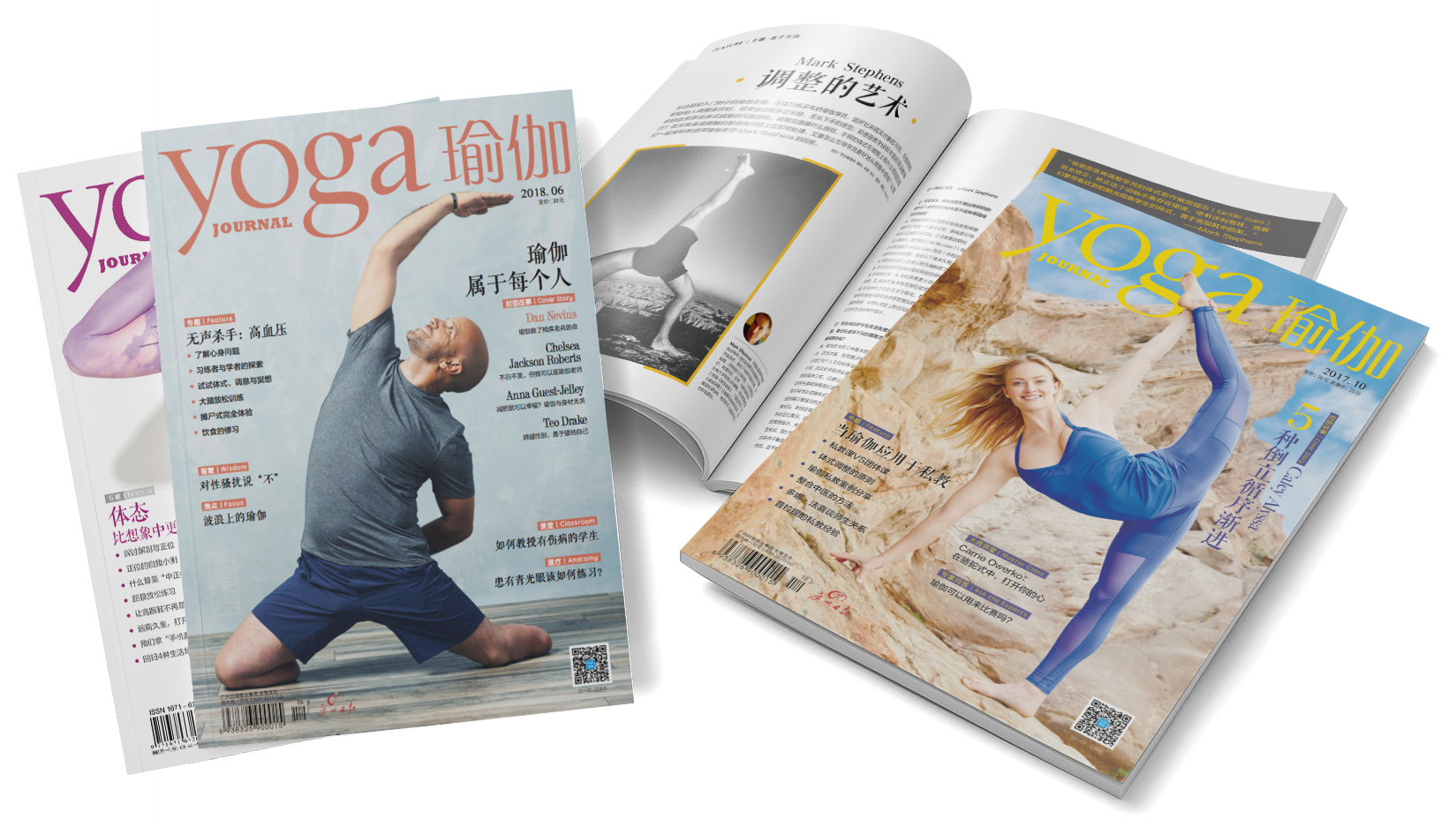 View All Media